May 19, 2020
6 tips to maximize the value of your multifamily or single-family investment property post-pandemic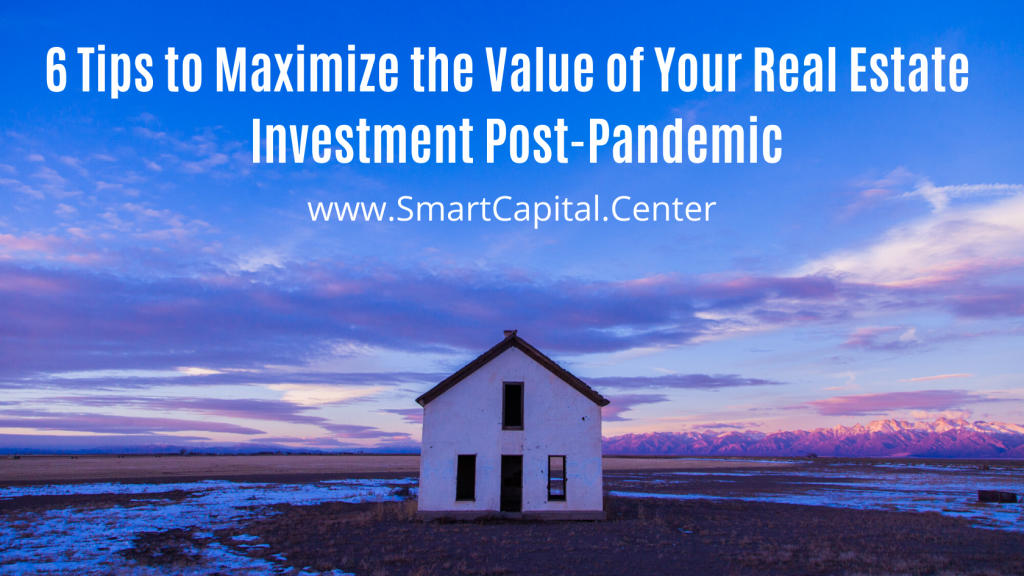 Since the coronavirus (COVID-19) was declared a pandemic, our lives have changed significantly and this will be reflected in new standards of living. Whether you're thinking about buying an investment property or renovating an existing investment during the pandemic or any time in the post-pandemic future, here are some tips you have to keep in mind.
Due to coronavirus, business across the globe shut down their offices and transitioned their employees to remote work. Because many companies have invested in technology that allows employees to work from their homes, the trend is likely to continue. In the future many homes will have dedicated office spaces. The library or the study room is one of the most suitable rooms to be converted into the office space. Alternatively, attic, out-house or garage space works out the best. Homes without a spare room to function entirely as an office will have convertible work spaces in living rooms, bedrooms or closets.
With trust in supply chains now shaken, having sufficient storage space is likely to become essential, resulting in bigger, more efficiently planned closets and pantries. There will not only be a garage near the house, but also a hopper, or at least a fortified "minus" floor with a pantry for food and water.
Provided with the opportunity to work from home, people would rather prefer to move out of the city center to the more quiet and green neighborhoods. Today, people need a house that can effectively provide social isolation. This will lead to increased prices for the properties on the outskirts and suburbs. Properties in central business areas will be in less demand, and as a result, rents and purchase prices for such properties will decline (this trend has already started in major metropolitan areas such as New York and San Francisco).
Now people are trying to stay more secure in terms of sanitary and cleanliness at home. Additional space like large entryways or lobbies for disinfecting themselves and items from outdoor can become an asset to your property.
Antimicrobial materials such as copper and its alloys (brass, bronzes, cupronickel and other) or materials easy to clean and non-porous are also recommended. Surfaces like steel or quartz are non-porous and easier to sanitize.
Proper ventilation quality should be installed to reduce spread of bacteria and reduce accumulation of pollutants. There are many indoor-air quality monitors which can help. Voice and motion recognition features that minimize contact with surfaces like light switches, handles and doorknobs will also become common.
For more detailed valuation analysis of your property visit www.SmartCapital.Center
---
Smart Capital Center provides real-time property valuations and finds best loans for commercial real estate investors. Get free property and market information instantly by just entering your property address at www.SmartCapital.Center Also, you can order our comprehensive bank-quality valuation report delivered in under 24 hours. And get free analysis of best financing options selected from our pool of 1,000+ of loan programs for new acquisitions or refinancing – visit www.SmartCaptial.Center.
Invest with confidence
find the value of any commercial real estate property